An ESCROW SERVICE reduces the risk of fraud by acting as a trusted third-party that collects, holds and only disperses funds when both Buyers and Sellers are satisfied.
For All Transactions we use
---
Sales of our domains over $1,000 MUST use one of the above services.
Advertisements

SECURITY SYSTEM STICKERS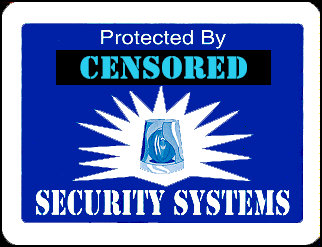 Alarm-Stickers.com
is selling
ALARM STICKERS
in
6-packs, 10-packs, 15-packs & 30-packs
, which is enough to give door an window protection for an small sized homes, larger homes, cottages, or businesses.
*The name appearing on the stickers has been censored to prevent would-be thieves looking for a particular name. **The stickers are white and blue and do not pulsate; the above image is for illustration purposes only*