Fortunes can be made with domains and a great deal of money can be wasted on bad domains and unneeded services. One of the biggest wastes of money is the back-ordering of domains. Here are some tips and tricks how you can become a domain owner, investor, reseller or flipper.  You could be LUCKY to find a domain that is NOT registered and get it for about $10 to $15 or consider purchasing an existing domain like the ones offered for sale on ValuableDomains.ca.
ValuableDomains.ca / Virtual Edge Communications is a reseller of domains we personally own and NOT a registrar.
Getting your own domain for business or personal use is very easy and relatively inexpensive — about $10 a year. You can pay the initial yearly registration fee or pay for up to 10 years in advance at any time. We recommend people pay for 5 or 6 years at time of registering. If money is an issue, a year at a time is another option.
We like to refer people to 10Dollar.ca as their system is simple, reliable and at a good price. Other services like GoDaddy make you jump through hoops getting into your control panel every time, and they send you a lot of emails of their promotions. We have used them in the past but have pulled all domains away from them. Companies like  BlueHost offer a FREE domain with a hosting package.
For my first domain I was paying $70 a year. Domains such as .COM, .NET, .ORG and .CA can now be purchased for around the$10 to $15 mark for a year of registration. Paying for more than one year's registration reduces costs and allows you to purchase many domains. If you decide to drop the domain your loss is low.
If it is a domain you want to hold onto for some time, registering up to 10 years is a great option.
Some sectors that can produce some valuable domains are as follows:
gaming, ie programs for Xbox, Wii, , etc
UFOs – there is a big following
Dating – Romance
Golfing related
health, diet, fitness
Internet
Luck, Luckology
Money, finance
There are adult content domains worth a lot of money, but this site does not own them or promote them.  Other HOT topics can be a source for domains people will be willing to pay for. Trying to have domains covering many sectors can help you lose focus and sales. Avoid trying to capitalize on trademarks which could turn into a costly legal battle.
ValuableDomains.ca  has focused on LUCK, Lotteries, squirrels, green, real estate and a few other areas. Think of selling domains like playing the lottery. The more tickets you have, the better chance you have of a return. Investing in domains is like real estate, lotteries or the stock market – a GAMBLE. With our Lotto / Gambling / Luck domains, we may get a visitor looking for one domain and see others in the same sector. We increase the chance of a sale or multiple sales. With recent $600+ Million Powerball jackpots and Canada's $50 Million Lot MAX jackpots, we have a nice niche market. I was even contacted by a reporter / writer for NBC in the USA. When Mega Millions was $640 Million, we were contacted by many news services in New York City. We have had many government employees download our FREE Lotto Dream eBook.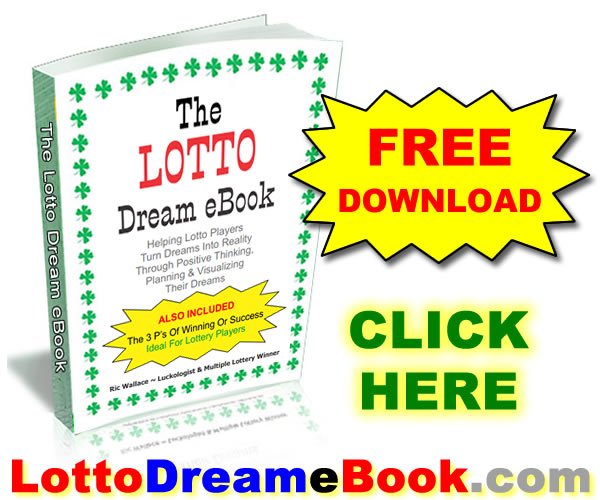 Have a domain and make the story interesting and the media will come calling.
The Internet has many photographers, web designers and online promotion companies all getting lost in the crowd. When you stand out from the crowd people remember you. You only see the people at the front of the line. My connection to Lucky Squirrels and using Squirrel Luck or Luckology to win the lottery hundreds of times are FREE passports to great exposure and the front of the line.
I have been in newspapers and on radio, TV shows, TV news, websites, and even mentioned in Church sermons in Canada and the United States:
Front page of the London Free Press – 6 times
London Free Press -various sections
CJBK AM radio – London, Ontario
AM 980 AM – London, Ontario
CBC Radio more than a dozen times – Toronto, Ottawa, Montreal, Vancouver
WAKR – Akron, Ohio with Ron Horner
A Channel News many times
Rogers Cable TV
Canadian Newspapers in Exeter, St Catherines, Milton, National Post, Globe and Mail
American Newspapers -Akron Beacon, Daily Kent Stater, Record-Courier, The Miami Herald, Philadelphia Daily News,The (Columbia, S.C.) State, The (Monterey County, Calif.) Herald, Rubbercity.com, BGnews.com, timesleader.com, Macon.com, siliconvalley.com
Ric Wallace has made newspapers & websites all over North America.
Below are a few to check out.
CANOE Lotteries ~ Dream home winner living a charmed life
Want to win the lottery? Tips from experts who share their stories ~ DailyFinance
How you can make your own luck ~ The Globe and Mail
How to win the lottery in Canada | MoneySense
Ric Wallace was mentioned on MoneySense.ca ~ CLICK  HERE for the story.
You can buy a domain and park it – see  an example: EOA.ca . You can list it for sale on various sites and hope to attract a buyer. YOU DO HAVE TO GET THE WORD OUT IT IS FOR SALE to get offers.
Another option is to develop the domain into a website or blog.  A domain with a developed site can fetch a higher price. This means paying for hosting and creating a site. With my first domain I was paying $30 a month for hosting one domain.
Having a domain with hosting, you can make money from running ads for Google, products found at sites such as Amazon.com, etc.
Advertisements

SECURITY SYSTEM STICKERS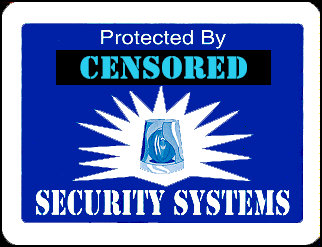 Alarm-Stickers.com
is selling
ALARM STICKERS
in
6-packs, 10-packs, 15-packs & 30-packs
, which is enough to give door an window protection for an small sized homes, larger homes, cottages, or businesses.
*The name appearing on the stickers has been censored to prevent would-be thieves looking for a particular name. **The stickers are white and blue and do not pulsate; the above image is for illustration purposes only*
If you have products or services online, your business can have a world market. Our Lottery Charm® product are much in demand worldwide. See LotteryCharms.com. Just imagine finding money in your email when you open your email first thing in the morning or throughout the day 24-7-365.


For example, while writing this text I had a  sale of a Lucky Black Squirrel pin to Sandy, UT, USA. When we won a $775,000 dream home package and the TV news and papers mentioned my Lottery Charms, we were averaging about $300 USD a day for about 10 days.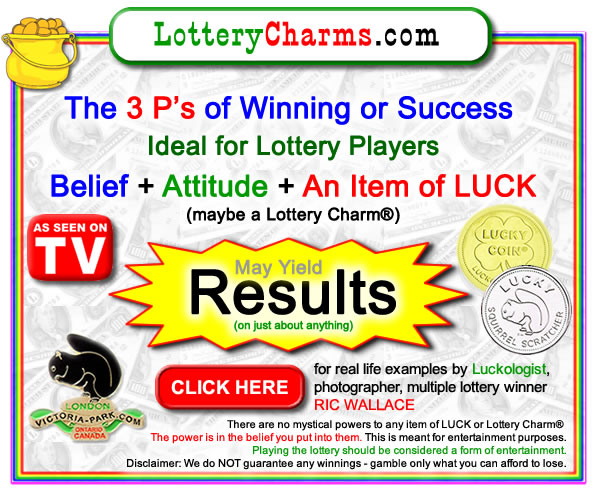 * * * SHOP ONLINE * * *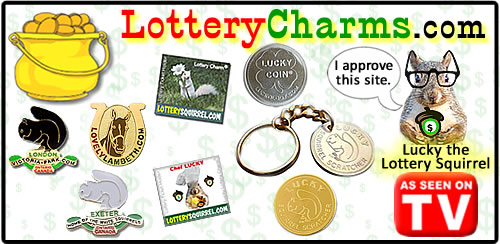 In 2010 I was the first Canadian filmed for TLC's The Lottery Changed My Life. Every time the show re-airs, we see a flood of orders in my email inbox. Having my books and other products seen on national TV for FREE is like another win. One morning  I had many orders — some worth more than $100 — going to the United Kingdom and could not understand why. One of the purchasers told me the show was shown on one of the BBC channels. I like the idea of making money while I sleep or while out walking getting some exercise.
21 Lucky Lottery Tips
For Selecting, Playing, and Winning Lotteries – eBOOK
CLICK HERE FOR MORE INFO OR TO PURCHASE
You could be reading this book in minute - saving

TREES
.
The 21 Lucky Lottery Tips eBook is supplied as a PDF protected file viewable on computers, tablets and smart devices. ISBN:-13: 978-09781733-1-9 plus taxes if applicable
We also have a FREE downloadable catalog that has been downloaded over 5,000 times in about 90 countries. Recently we a check by post for $176.45 for items in the catalog. Some people do not like to use a charge card online and prefer to send a check or money order.
[FREE-catalog]
With domains, shorter or simpler is better.

For example WinBig.ca is easy to remember and Win Big is a phrase used by many lotteries.
WinBig,ca is easier to remember to enter online compared to helpingcanadiansdreambigandwinbig.ca.
I have a friend who recently started a health and consulting business. Her domain must have about 26+ characters in the domain.
SOMETHING LIKE … janedoehealthnutritionandsupplements.com (NOT THE REAL DOMAIN) Another pitfall: it is hosted on a FREE hosting site – cookie cutter design.

You only have one chance to make a first impression. The person got a break and was on a hour-long radio show and mentioned the domain. There is no way in hell anyone could have wrote it down. This person also plastered their way too long domain on business cards, etc.  I have even seen some people advertise super long domains on their vehicles' back windows.
I had other friends consult with me for FREE advice and go a different direction, costing them much more money and their first impression. Many people do not take advice or criticism very well.  In the case of Jane Doe we wish her all the best, but did not offer any advice as it was not requested, and she had registered the business name, domain, etc before contacting us. I helped one company go from zero sales to over $1o million in 2 years. The company could not handle the work and almost went bankrupt. There are things we can do to promote your business or domain, but if your doors are closed, phones are not answered or you do not deliver your products or service, you can undo our efforts and waste a lot of time, money and opportunities.
Creating an eye-catching graphic for displaying on other sites is a great doorway to your site. Need some COOL Banners for your domain? Check out – Website Banner Ads , Animated GIFs and QR Codes ~ The Gateway to Smart Phone & Tablet Marketing.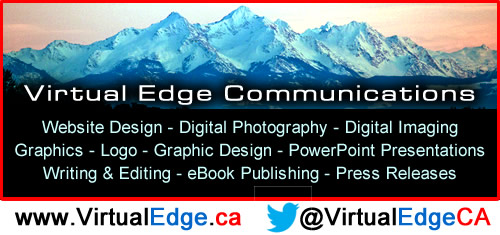 There are many ways to to make MONEY from domains. Some people even rent domains or offer to redirect them to other websites.
QR Codes ~ The Gateway to Smart Phone & Tablet Marketing
Other options would be to have a special mobile-optimized landing page. Contests and sweepstakes are big users of QR code scanning. Our last bunch of bananas even had a QR sticker on them that took people to a page with a YouTube video for banana smoothies.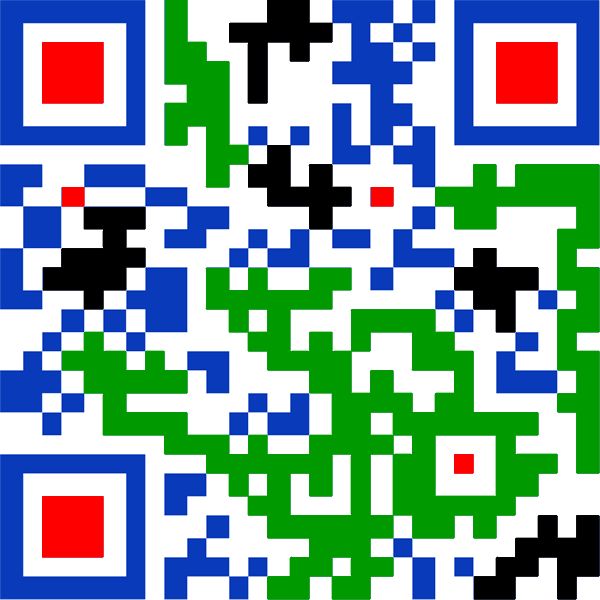 You can even produce some artistic QR codes.
By the time we finished this page, we had brought in another $29.95 through one of our websites, receiving notification from PayPal that the money was in our account. We have a Lucky Coin going to LEXINGTON PARK, MD USA.